Dusit Foods concludes agreement to acquire a 55% stake in Port Royal and Bonjour Bakery Asia to develop OEM model and
drive expansion of franchising business for increased recurring revenue.
Bangkok, Thailand, 30 May 2022: Dusit Foods Company Limited, a wholly owned subsidiary of Dusit Thani Public Company Limited (DUSIT), has bolstered its food business portfolio in Thailand by concluding an agreement to acquire a 55% stake in Port Royal Company Limited, a state-of-the-art baking factory producing French-style pastry products, and its associated Bonjour Bakery Asia franchise business, comprising more than 50 branches across Thailand and one branch in China.
The strategic upstream investment has been carried out in line with DUSIT's vision to optimise food quality and production costs within the Dusit group, seize new opportunities for growth, and develop new streams of recurring revenue in food business. It will serve as a springboard to develop Port Royal's OEM model to provide new B2B (Business to Business) services and expand Bonjour Bakery's franchise business domestically and internationally.
As part of the acquisition, Dusit Foods, Port Royal, and Bonjour Bakery Asia will establish a new joint venture named Bonjour Bakery Asia Company Limited to maximise synergies and drive sustainable growth.
"This strategic acquisition is the latest significant development in the continued evolution of our food business," said Ms Suphajee Suthumpun, Group CEO, DUSIT. "Following our previous investment in NR Instant Produce Company Limited (NRF), which we sold to excellent returns as part of a strategic divestment when NRF was listed on the Stock Exchange of Thailand, we knew we would need to reinvest in the manufacturing side of food business to achieve our vision of standardising our products and optimising production costs for our food business overall. So, when the opportunity to invest in Port Royal and Bonjour Bakery arose, we did not hesitate. Not only will this investment help us to meet the aforementioned goals, but it will also open many doors for potential growth – internally, externally, domestically, and internationally – and ultimately bring new recurring streams of revenue to our company."
Ms Suthumpun said that Port Royal's state-of-the-art facility in the Eastern Seaboard Industrial Estate (Rayong), equipped with the latest baking technology, plus its team of seasoned professionals and established logistics and distribution network were key elements behind DUSIT's decision to invest.
"In addition to employing advanced technology for maximum efficiency, Port Royal's distinguishing feature is its experienced team specialised in designing flexible production processes that can be easily adjusted and scaled," said Ms Suthumpun. "Port Royal's comprehensive logistics network also ensures goods can be swiftly and efficiently distributed to B2B customers nationwide, which offers excellent growth potential."
To develop the investment and leverage the capabilities of Port Royal and Bonjour Bakery, Ms Suthumpun said DUSIT will focus on three key areas – 1. Product standardisation and cost optimisation, to support other businesses within DUSIT, including, amongst others, hotels and restaurants 2. Seizing opportunities to grow, by capitalising on Port Royal's expertise and advanced manufacturing processes to create new high-end recipes and develop OEM services for B2B customers; and 3. Recurring revenue, by expanding the Bonjour Bakery franchise model in Thailand and abroad and enhancing the marketing experience to cover all segments (B2C).
"With normal life resuming and economic activities on an uptrend, we see huge potential for growth in the food industry, and we look forward to maximising our investment in Port Royal and Bonjour Bakery to the benefit of all stakeholders," said Ms Suthumpun. "In line with our group-wide strategy for balance, expansion, and diversification, we will also continue to seek opportunities to grow, complement, and leverage our existing operations to drive increasing returns across all our lines of business."
DUSIT's past investments in food business include Epicure Catering Company Limited, a leading provider of quality food services to international schools in Southeast Asia; The Caterers Joint Stock Company (The Caterers), a leading catering company for schools and events in Vietnam; and KAUAI, a global healthy restaurant chain from South Africa that has penetrated the Thai market as part of a joint venture with Dusit Foods.
Photos caption
 Photo 1: Baking Together, Growing Together: The agreement was officially signed at a special signing ceremony held at DUSIT's corporate headquarters in Bangkok. Pictured (from left): Ms La-ead Kovavisaruch, Chief Investment Officer, DUSIT; Ms Suphajee Suthumpun, Group CEO, DUSIT; Mr Vincent Serre, CEO, Port Royal; and Mr Krisada Techamontreekul, VP – Portfolio Management, DUSIT, and Managing Director, Dusit Foods.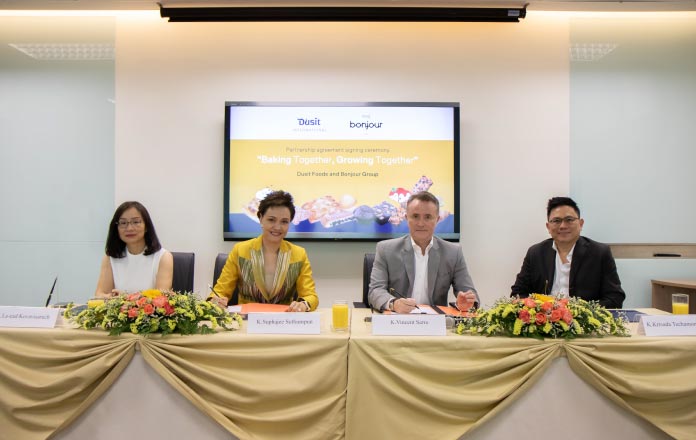 Photo 2: Bonjour to potential growth: Bonjour Bakery Asia's franchise business comprises more than 50 branches across Thailand and one in China. Pictured: Ms Suphajee Suthumpun, Group CEO, DUSIT, and Mr Vincent Serre, CEO, Port Royal.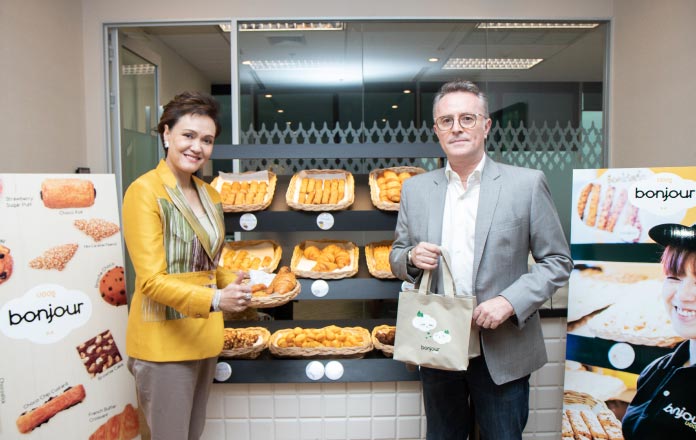 Photo 3: All in good taste: Port Royal's state-of-the-art factory in the Eastern Seaboard Industrial Estate (Rayong) produces a wide range of French pastries and cakes.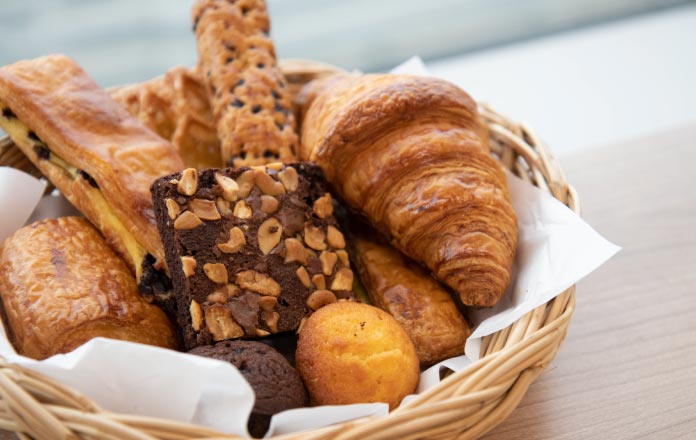 About Dusit International
Established in 1948, Dusit International or Dusit Thani Public Company Limited (DUSIT) is a leading hospitality group listed on the Stock Exchange of Thailand. Its operations comprise five distinct yet complementary business units: hotels and resorts, hospitality education, food, property development, and hospitality-related services.
The group's portfolio of hotels, resorts and luxury villas includes more than 300 properties operating under a total of six brands (Dusit Thani, Dusit Devarana, dusitD2, Dusit Princess, ASAI Hotels, and Elite Havens) across 16 countries worldwide. The group also operates culinary schools and hospitality colleges in Thailand, plus catering companies for the education sector in Thailand, Cambodia, and Vietnam.
Dusit International's diversified investments in real estate development, hospitality-related services, and the food sector are part of its long-term strategy for sustainable growth, which focuses on three key areas: balance, expansion and diversification.
For more information, please visit dusit-international.com.
Images can be downloaded via medialib.dusit.com.
For more information, please contact:
Sureerat Sudpairak | Corporate Director of Public Relations | Dusit International
Tel: +66 (0) 2200 9999 ext. 3321 | Mobile +66 (0) 89 006 8697 | Email: [email protected]